Irish/ness is all around us. Language Revivalism and the Culture of Ethnic Identity in Northern Ireland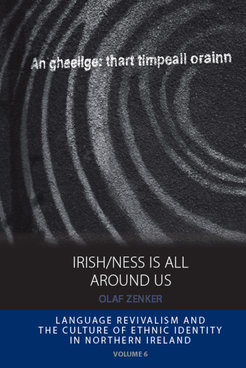 Author
Olaf Zenker

Publisher
New York, Oxford: Berghahn

Year of publication
2013

ISBN
978-0-85745-913-8

OPAC

Abstract
Focusing on Irish speakers in Catholic West Belfast, this ethnography on Irish language and identity explores the complexities of changing, and contradictory, senses of Irishness and shifting practices of 'Irish culture' in the domains of language, music, dance and sports. The author's theoretical approach to ethnicity and ethnic revivals presents an expanded explanatory framework for the social (re)production of ethnicity, theorizing the mutual interrelations between representations and cultural practices regarding their combined capacity to engender ethnic revivals. Relevant not only to readers with an interest in the intricacies of the Northern Irish situation, this book also appeals to a broader readership in anthropology, sociology, cultural studies, history and political science concerned with the mechanisms behind ethnonational conflict and the politics of culture and identity in general.