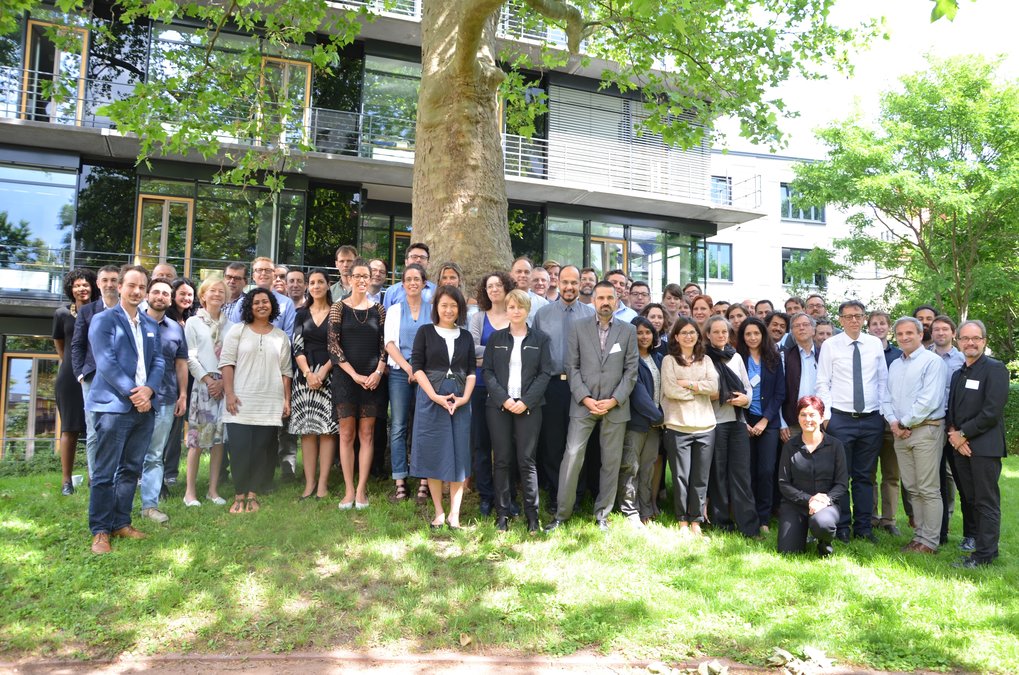 People | Projects | Publications | Events | News
---
The Department
---
Established in March 2012, the 'Law & Anthropology' Department's point of departure is the observation that values and norms today are circulating ever more vigorously among diverse societies and cultures. With this intensification of exchanges and encounters comes an increasing demand for translation between different legal orders at various levels of decision making all over the world. This demand engages, among others, the disciplines of social anthropology and law. It requires them not only to confront their own serious epistemological and conceptual constraints, each from its own perspective, but also to examine the extent to which scholars of the disciplines in question can and should take responsibility for the impact and the effects these translations may have in practice. Read more


---
Current Research Groups
---
(VULNER) Vulnerabilities Under the Global Protection Regime. How Does the Law Assess, Address, Shape and Produce the Vulnerabilities of the Protection Seekers?
In recent years, policy and legal developments at EU and global level have increasingly emphasised the need to address and reduce migrants' "vulnerabilities". The objective is to tailor protection policies in a way that addresses specific protection needs. Yet, there is no solid understanding of the concrete meanings, practical consequences, and legal implications of migrants' "vulnerability". This group aims to address these uncertainties from a critical and comparative perspective, with an empirical focus on select countries in Europe (Belgium, Germany, Italy, Norway) and Africa (Uganda and South Africa), Canada and Lebanon. The analysis will combine a study of the relevant legal and policy frameworks and implementing practices, with field studies in select migrant settlements to document migrants' experiences, including how they mobilize existing vulnerability categories to support their survival strategies. The research is funded by the EU under the grant agreement No. 870845 and a matching funding of the Canadian research council SSHRC/CRSH. (www.vulner.eu)
---
The Bureaucratization of Islam and its Socio-Legal Dimensions in Southeast Asia
The group investigates Muslim discourses in the context of state power in Southeast Asia and theorizes the 'bureaucratization of Islam' as a socio-legal phenomenon. It ethnographically explores the production of the state's 'classificatory power' through Islam-bureaucratic agencies and other actors interacting with (and thereby constructing) the state in multiple ways. Arguing that the bureaucratization of Islam transcends its organizational boundaries, the project also asks how religiously framed national truth politics resonate with social transformation processes and related subject formations.
---
The Challenges of Migration, Integration and Exclusion
In the recent debates on migration to Europe, and Germany in particular, researchers as well as policy makers have placed a great deal of emphasis on pathways to successful integration of immigrants and asylum-seekers. This project, on the other hand, aims to increase our understanding of the mechanisms and dynamics which exclude migrants to varying degrees from certain spheres of social life. Key to this project is the recognition that exclusion and inclusion are continuous processes rather than mutually exclusive end results.
---
Conflict Regulation in Germany's Plural Society
This research team's task is to engage in ethnographic work on extra-judicial dispute resolution mechanisms among a number of minority groups living in Germany. The project is primarily rooted in the theories and methods of legal pluralism, with specific interest in the coexistence of often competing and conflicting normative orders as well as the associated multiplicity of legal systems and sources of law. With this analytical approach, the project commits its research agenda to a broad and all-encompassing concept of law in society that takes into consideration both the social anthropological approach to normativity, broadly defined, and the rule- and precedent-based approach commonly adopted in jurisprudence and legal studies.