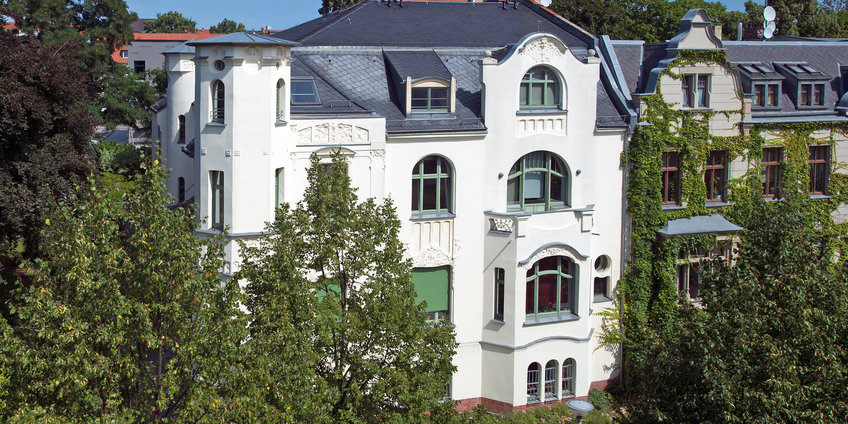 Guesthouse of the Max Planck Institute for Social Anthropology
The guesthouse is right next to the Max Planck Institute for Social Anthropology, located in the quiet Mühlwegviertel in Halle/Saale. The Institute and the guesthouse are joined by a small park.
The guesthouse has nine apartments. Each apartment is fully furnished. Rooms are cleaned once a week. The following facilities are open to all guests: common kitchen, a seminar room, winter garden and terrace. In the basement there is a laundry room. Bicycles can also be kept in the basement. Guests with their own car can park it in the underground car park of the Institute.
The guesthouse and the Institute are self-catering. Shopping facilities are located in the near vicinity. Around Reileck you will find the post office, a couple of bakeries, shops, pharmacies, pubs and restaurants as well as a dry cleaner. There are also supermarkets near by. On weekdays, there is a fruit and vegetable market in the city centre (Marktplatz).
The city centre is a ca. 5 minutes tram ride away from Reileck (trams No. 3 and 7) and it takes about 15 minutes by tram (No. 12 and 7) to reach the main train station.