"Changing Fate". Education, poverty and family support in contemporary Chinese society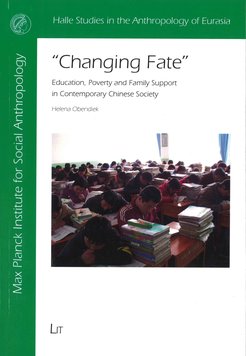 Author
Helena Obendiek

Publisher
Berlin: LIT Verlag

Year of publication
2016

ISBN
978-3-643-90851-3

OPAC

Abstract
In post-Mao China, the efficacy of education as a springboard to upward mobility is put into question by a growing gap between the rich and the poor, increasing educational costs, and a shortage of employment opportunities for the rapidly growing number of graduates.

Yet, this ethnographic account of everyday life on the arid Loess Plateau in China's north-western province of Gansu documents local farmers' astounding educational hopes. It shows how students and graduates from economically deprived rural family backgrounds learn to understand their education-based rural-to-urban mobility as part of a mission to change their personal 'fate' – and with it that of their family.