The Force of Custom: law and the ordering of everyday life in Kyrgyzstan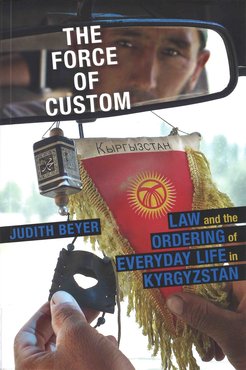 Author
Judith Beyer

Publisher
Pittsburgh: University of Pittsburgh Press

Year of publication
2016

ISBN
978-0-8229-6420-9

OPAC

Abstract
The Force of Custom presents a finely textured ethnographic study that sheds new light on the legal and moral ordering of everyday life in northwestern Kyrgyzstan. Through her extensive fieldwork and firsthand experience, Judith Beyer reveals how Kyrgyz in Talas province negotiate proper behavior and regulate disputes by invoking custom, known to the locals as salt.While salt is presented as age-old tradition, its invocation is shown to be a highly developed and flexible rhetorical strategy that people adapt in order to meet the challenges of contemporary political, legal, economic, and religious environments. Officially, codified state law should take precedence when it comes to dispute resolution, yet the unwritten laws of salt and the increasing importance of Islamic law provide the standards for ordering everyday life. As Beyer further demonstrates, interpretations of both Islamic and state law are also intrinsically linked to salt.By interweaving case studies on kinship, legal negotiations, festive events, mourning rituals, and political and business dealings, Beyer shows how salt is the binding element in rural Kyrgyz social life and how it is used to explain and negotiate moral behavior and to postulate communal identity. In this way, salt provides a time-tested, sustainable source of authentication that defies changes in government and the shifting tides of religious movements.