Starry nights. Critical structural realism in anthropology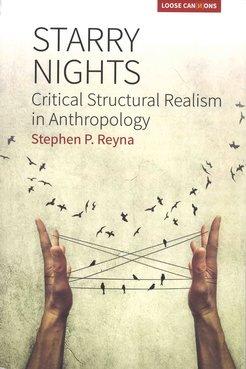 Author
Stephen P. Reyna

Publisher
New York, NY; Oxford: Berghahn

Year of publication
2017

ISBN
978-1-78533-244-9

OPAC

Abstract
With this book Stephen Reyna offers a fundamental critique of the discipline of anthropology, questioning its postmodern tenets while devising a new strategy for conducting research. Combative and clear, Starry Nights challenges mainstream anthropology as represented by Geertz and the postmodern legacy in fundamental ways; it envisions a mode of anthropological research that addresses social, cultural, and biological questions with techniques that are theoretically rigorous and practically useful.