On retaliation: toward an interdisciplinary understanding of a basic human condition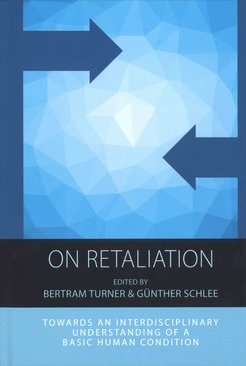 Authors
Bertram Turner, Günther Schlee (eds.)

Publisher
New York, Oxford: Berghahn

Year of publication
2017

ISBN
978-1-78533-418-4

OPAC

Abstract
Retaliation is associated with all forms of social and political organization, and retaliatory logics inform many different conflict resolution procedures from consensual settlement to compensation to violent escalations. This book derives a concept of retaliation from the overall notion of reciprocity, defining retaliation as the human disposition to strive for a reactive balancing of conflicts and injustices. On Retaliation presents a synthesized approach to both the violence-generating and violence-avoiding potentials of retaliation. Contributors to this volume touch upon the interaction between retaliation and violence, the state's monopoly on legitimate punishment and the factors of socio-political frameworks, religious interpretations and economic processes.