Fishers, monks and cadres. Navigating state, religion and the South China Sea in Central Vietnam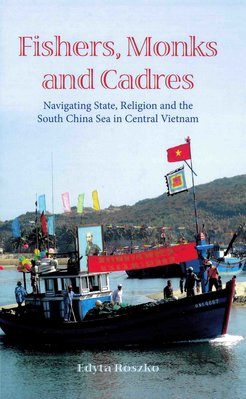 Author
Edyta Roszko

Publisher
Copenhagen: NIAS Press

Year of publication
2020

ISBN
978-87-7694-287-8

OPAC

Abstract
This remarkable and very timely ethnography explores how fishing communities living on the fringe of the South China Sea in central Vietnam interact with state and religious authorities as well as their farmer neighbours – even while handling new geopolitical challenges. The focus is mainly on marginal people and their navigation between competing forces over the decades of massive change since their incorporation into the Socialist Republic of Vietnam in 1975. The sea, however, plays a major role in this study as does the location: a once-peripheral area now at the centre of a global struggle for sovereignty, influence and control in the South China Sea.