Improvising the voice of the ancestors. Heritage and identity in Central Asia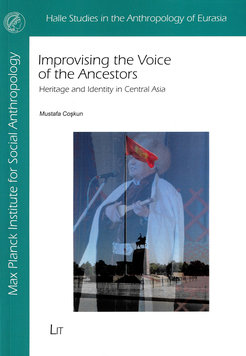 Author
Mustafa Coșkun

Publisher
Berlin, Münster: LIT Verlag

Year of publication
2020

ISBN
978-3-643-90889-6

OPAC

Abstract
Cultural heritage and national identity have been significant themes in debates concerning Central Asia following the dissolution of the Soviet Union, not only in academic circles, but more importantly among the general public in the newly independent Central Asian states. Inspired by insights from a popular form of traditional cultural performance in Kyrgyzstan, this book goes beyond cultural revival discourse to explore these themes from a historically informed anthropological perspective. Based on fourteen months of fieldwork and archival research in Kyrgyzstan, this historical ethnography analyses the ways in which political elite in Central Asia attempts to exercise power over its citizens through cultural production from early twentieth century to the present.