The coffin in the attic. Gifts, debts and the Catholic Church in rural Lithuania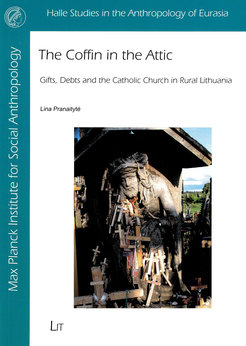 Author
Lina Pranaitytė

Publisher
Berlin, Münster: LIT Verlag

Year of publication
2020

ISBN
978-3-643-90900-8

OPAC

Abstract
This book addresses the gift economy of the Roman Catholic Church, one of the wealthiest institutions in the world, on the basis of ethnographic data from rural Lithuania. Lina Pranaitytė explores the links between Catholic doctrine and the exchange of material and immaterial things that express continuous obligations to support parish clergy and churches, but also fundamental human indebtedness. She also explains why going to church is such an important ritual, how religion has become an inalienable national possession of a country, who counts as a 'non-practicing Catholic' in this postsocialist country, and why local people store coffins in their attics.