Global health for all. Knowledge, politics, and practices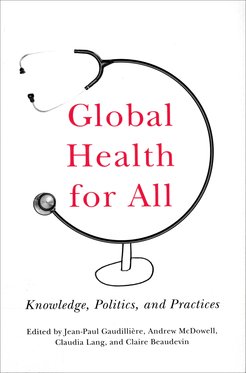 Authors
Jean-Paul Gaudillière, Andrew McDowell, Claudia Lang, Claire Beaudevin (eds.)

Publisher
New Brunswick: Rutgers University Press

Year of publication
2022

ISBN
978-1-9788-2740-0

OPAC

Abstract
Global Health for All trains a critical lens on global health to share the stories that global health's practices and logics tell about 20th and 21st century configurations of science and power. An ethnography on multiple scales, the book focuses on global health's key epistemic and therapeutic practices like localization, measurement, triage, markets, technology, care, and regulation. Its roving approach traverses policy centers, sites of intervention, and innumerable spaces in between to consider what happens when globalized logics, circulations, and actors work to imagine, modify, and manage health. By resting in these in-between places, Global Health for All simultaneously examines global health as a coherent system and as a dynamic, unpredictable collection of modular parts.