Ecocentric Rights: A Global Trend towards Protection of Nature
Will recognizing oceans, rivers, and forests as legal subjects entitled to special rights allow us to protect them more effectively? In 2008, Ecuador became the first nation in the world to enshrine the rights of nature in its constitution. Since then, the idea has continuously gained momentum around the world, with local initiatives, social movements, NGOs, and even courts invoking rights of nature in their activities and decisions. But what effect do ecocentric rights actually have in practice? This question is the focus of a new research project at the Max Planck Institute for Social Anthropology (MPI). The two-year project is funded by a €350,000 grant from the Volkswagen Foundation.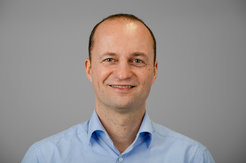 Tremendous expansion of ecocentric rights
The idea of granting nature legal personhood is not new. In 1972, legal scholar Christopher Stone published an essay entitled "Should Trees Have Standing?" in which he explored the legal arguments in favour of this question. At the time, the proposal seemed eccentric, even absurd. Today, his text has become a classic and the idea has become popular worldwide in many spheres, not just among environmental protection organizations. "Since Ecuador's recognition of the rights of nature at a constitutional level in 2008, the idea that natural resources are not merely objects that we humans can exploit however we want has started to play an increasingly important role in legislation and jurisprudence", says Dirk Hanschel, a law professor at Martin Luther University Halle-Wittenberg, a Max Planck Fellow at the MPI, and Head of the Research Group 'Environmental Rights in Cultural Context' (ERCC). The new project 'Rights of Nature without Biocultural Rights? Investigating the Conflicting Dimensions of Ecocentrism', made possible by a grant from the Volkswagen Foundation, was a joint initiative together with Research Partner Mario G. Aguilera and will enable ERCC members to conduct fieldwork on this topic. "We want to find out how and whether such legal instruments and processes can in fact be used in practice to successfully protect the environment and the interest of local, often marginalized groups", Hanschel explains.
Field research in Ecuador und Colombia
At the heart of the project is fieldwork in Ecuador and Columbia: interviewing environmental activists, legal scholars, and members of NGOs on their experiences with rights of nature. The empirical data will be supplemented with legal analysis of relevant laws and court decisions. Of particular interest is a ruling of the constitutional court of Ecuador regarding mining concessions in the Los Cedros Protected Forest. In their decision ruling mining plans to be unconstitutional, the court particularly emphasized the rights of Pacha Mama, the indigenous nature concept referred to in the constitution. "We want to find out whether the ruling is really as ground-breaking as often claimed", says Hanschel. "For there is reason to doubt whether ecocentric rights can prevail against the interests of powerful actors who are intent on asserting their own claims on natural resources."
Unclear legal meaning of "biocultural rights" and "rights of nature"
There is also uncertainty about the meaning of rights of nature in jurisprudence, where they are often derived from a Western interpretation of indigenous conceptions of nature. For example, in the case of the judgments in the Los Cedros case or the 2016 Río Atrato case, where the Colombian constitutional court recognized the Atrato River as possessing subjective rights, it is important to ask to what degree the rights of indigenous communities or special rights of nature actually played a role in the court's decision. In the Atrato case, the court relied on a new concept of "biocultural rights" that gives legal validity to the special connection of ethnic communities with the territories they live in. Hanschel: "It is still not clear what exactly is meant by 'biocultural rights' and how they relate to 'rights of nature'. Therefore, an important task of this project will be analysing the terms in the context of legal doctrine in order to understand their status within law as a whole."
The hope of legal solutions for multiple crises
"What effects ecocentric rights will have for the protection of nature in concrete contexts where there are conflicts and competing power interests is still an open question", says project member Annette Mehlhorn, who will conduct research in Ecuador and Colombia. "These new legal concepts are often linked to the hope that the multiple crises we are confronting at present can be solved using legal instruments. We are therefore particularly interested in researching whether law in fact possesses this formative power."
Contacts for this press release
Prof. Dr. Dirk Hanschel
Max Planck Institute for Social Anthropology
Max Planck Fellow Group 'Environmental Rights in Cultural Context'
Advokatenweg 36, 06114 Halle (Saale)
Tel.: 0345 2927-338
Email: hanschel@eth.mpg.de
https://www.eth.mpg.de/hanschel
Dr. Annette Mehlhorn
Max Planck Institute for Social Anthropology
Max Planck Fellow Group 'Environmental Rights in Cultural Context'
Advokatenweg 36, 06114 Halle (Saale)
Tel.: 0345 2927-347
Email: amehlhorn@eth.mpg.de
https://www.eth.mpg.de/amehlhorn
PR contact
Stefan Schwendtner
Press and Public Relations
Max Planck Institute for Social Anthropology
Advokatenweg 36, 06114 Halle (Saale)