Broken glass, Broken class. Transformations of work in Bulgaria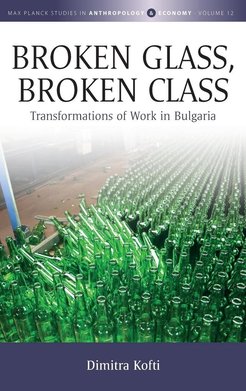 Author
Dimitra Kofti

Publisher
Oxford, New York: Berghahn Books

Year of publication
2023

ISBN
978-1-80539-036-7

OPAC

Abstract
Based on a long-term study of the everyday postsocialist politics of labour in the wider context of intense socio-economic transformation in Bulgaria, this book tells the story of the flexibilization of production, the precaritization of work, shifting managerial practices, and ways in which people with different employment statuses live and work together. The ethnography starts with the rapidly moving conveyor belt of a glass factory, where a variety of global and local forces and workers' divisions meet, and analyses how inequalities are reproduced both at the production site and back home.