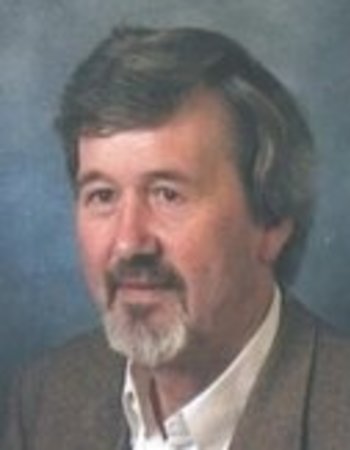 Franz von Benda-Beckmann (✝ 2013)
Head of Project Group (2000-2012) (Former Staff)
Publications | Current Project
---
Research Interests
Legal pluralism, dispute management, property, social security, water rights, law and space, human rights, law and development, law and governance, decentralisation, transnational dimensions of law
Research Area(s)
Malawi, West Sumatra, Moluccas, Nepal
Links
Antrittsvorlesung an der Universität Leipzig
Antrittsvorlesung an der Martin-Luther-Universität Halle-Wittenberg


Profile
I grew up in northern Germany. After leaving school I studied law in Munich, Lausanne, and Kiel. After obtaining my first law degree at the High Court in Schleswig (1967), I went to Malawi for eleven months of field research on legal pluralism. In 1970, I obtained my PhD in law with my dissertation Rechtspluralismus in Malawi: Geschichtliche Entwicklung und heutige Problematik (Legal Pluralism in Malawi: Historical development and contemporary problems) at the University of Kiel. Between 1968 and 1972, I did my practical legal training (Referendardienst) and obtained my second law degree at the High Court of Hamburg in 1972. In October 1972, I moved to Zurich together with Keebet von Benda-Beckmann. I worked as an assistant at the Seminar for Social Anthropology of the University of Zurich. In 1974 and 1975, Keebet and I carried out sixteen months field research in West Sumatra, Indonesia, among the Minangkabau, the world's largest matrilineal yet devoutly Muslim society. My research focused on legal pluralism and social practice in the domain of property and inheritance. On the basis of this research, I obtained my Habilitation in Social Anthropology at the University of Zurich in 1979. In late 1977 we moved to the Netherlands. I first worked at the University of Leiden, heading a small research institute dealing with law in the former Dutch colonies. In 1981, I was appointed professor for law and rural development in developing countries. During our careers in Rotterdam (Keebet) and Wageningen (I) we could engage in a number of larger joint research projects. In 1985 and 1986, Keebet and I carried out research in the Moluccas on rural social security and resource rights issues under conditions of legal pluralism. In the 1990s, we carried out legal anthropological research training courses for researchers working on water rights and management in India and Nepal, sponsored by the Ford Foundation. We also managed a larger research project on legal complexity, ecological sustainability and social (in)security in Indonesia.

In summer 2000, Keebet and I moved to Halle to establish and head the project group Legal Pluralism at the Max Planck Institute for Social Anthropology together. This became a wonderful opportunity to develop the field of anthropology of law from a comparative perspective with a group of dedicated legal anthropologists, building on our earlier interests and developing them into new directions. We organised numerous conferences exploring central theoretical issues in the anthropology of law, such as power, mobility, space, transnationalisation, and disorder, which culminated in several edited volumes.

I am an honorary professor at Leipzig University and at the Martin Luther University in Halle.

The beginning of our work at the MPI coincided with great political change in Indonesia after the fall of the Suharto regime. We decided to take this opportunity to start long term research on the process of decentralisation in West Sumatra. We are now writing a book on this research, setting the more recent developments in a deeper historical perspective with a focus on the changing relationships among the three major normative orders of the state, Islam, and adat. With the research group we explored transnational dimensions of law, property, and social security. Currently, the group is focusing on religious dimensions of law.



Franz v. Benda-Beckmann unexpectedly passed away in January 2013. We are deeply moved by his loss and will miss his kind personality and strong guidance of doctoral students immensely.