Disrupting Territories. Land, Commodification and Conflict in Sudan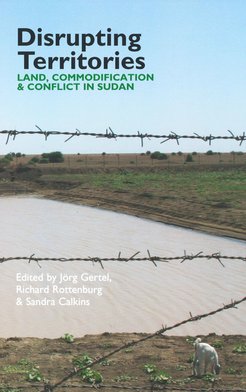 Author
Jörg Gertel, Richard Rottenburg, Sandra Calkins (eds.)

Publisher
Woodbridge: James Currey

Year of publication
2014

ISBN
978-1-84701-054-4

OPAC

Abstract
Sudan experiences one of the most severe fissures between society and territory in Africa. Not only were its international borders redrawn when South Sudan separated in 2011, but conflicts continue to erupt over access to land: territorial claims are challenged by local and international actors; borders are contested; contracts governing the privatization of resources are contentious; and the legal entitlements to agricultural land are disputed. Under these new dynamics of land grabbing and resource extraction, fundamental relationships between people and land are being disrupted: while land has become a global commodity, for millions it still serves as a crucial reference for identity-formation and constitutes their most important source of livelihood. This book seeks to disentangle the emerging relationships between people and land in Sudan. The first part focuses on the spatial impact of resource-extracting economies: foreign agricultural land acquisitions; Chinese investments in oil production; and competition between artisanal and industrial gold mining. Detailed ethnographic case studies in the second part, from Darfur, South Kordofan, Red Sea State, Kassala, Blue Nile, and Khartoum State, show how rural people experience "their" land vis-à-vis the latest wave of privatization and commercialization of land rights.