Writing in the Field: Festschrift for Stephen Tyler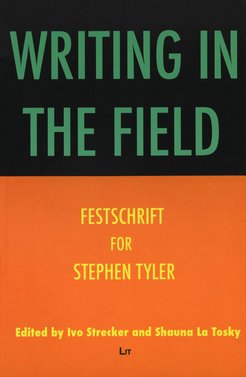 Author
Ivo Strecker, Shauna LaTosky (eds.)

Publisher
Berlin: LIT Verlag

Year of publication
2013

ISBN
978-3-643-90424-9

OPAC

Abstract
The present volume is situated within the contexts of the Writing Culture debate, the Rhetoric Culture project, and the legacy of Stephen Tyler's work on language and representation. While Writing Culture (1986) alerted readers to the power of ethnographers over their field, Writing in the Field alerts readers to the power of the field over its ethnographers. Rather than reprise familiar debates about writing and representation, the individual chapters elucidate how anthropological fieldwork is a highly fraught, provisional, and incomplete practice enmeshed in the gaps between self and other. The editors' emphasis on the concepts of pathos, epiphany, and dissociation is developed through essays that are personal yet not merely subjective, for they draw on and contribute to deep traditions of thinking about culture and rhetoric.