Islam and Ethnicity in Northern Kenya and Southern Ethiopia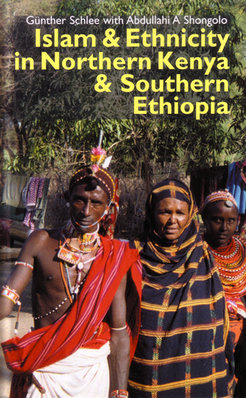 Author
Günther Schlee with Abdullahi A. Shongolo

Publisher
Woodbridge: James Currey

Year of publication
2012

ISBN
978-1-84701-046-9

OPAC

Abstract
The recent ethnic violence in Kenya has been preceded by a process of territorialization and politicization of ethnicity. This study examines a marginalized part of Kenya, the semi-arid north inhabited by pastoralists of three language groups - speakers of Oromo, Somali, and Rendille. It spans different periods of time, from early processes of ethnic differentiation between groups, through the colonial period when differences were reflected in administrative policies, to recent times, when global minority discourses, particularly those related to Islam, are tapped by local political agents and ethnic entrepreneurs.