A Micro-Sociology of Violence. Deciphering patterns and dynamics of collective violence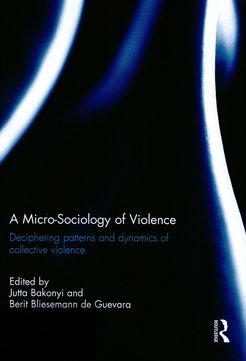 Author
Jutta Bakonyi and Berit Bliesemann de Guevara (eds.)

Publisher
London, New York: Routledge

Year of publication
2012

ISBN
978-0-41569-562-6

OPAC

Abstract
This book aims at a deeper understanding of social processes, dynamics and institutions shaping collective violence. It argues that violence is a social practice that adheres to social logics and, in its collective form, appears as recurrent patterns. In search of characteristics, mechanisms and logics of violence, contributions deliver ethnographic descriptions of different forms of collective violence and contextualize these phenomena within broader spatial and temporal structures. The studies show that collective violence, at least if it is sustained over a certain period of time, aims at organization and therefore develops constitutive and integrative mechanisms. Practices of social mobilization of people and economic resources, their integration in functional structures, and the justification or legitimization of these structures sooner or later lead to the establishment of new forms of (violent) orders, be it at the margins of or beyond the state. Cases discussed include riots in Gujarat, India, mass violence in Somalia, social orders of violence and non-violence in Colombia, humanitarian camps in Uganda, trophy-taking in North America, and violent livestock raiding in Kenya.