HIV is God's Blessing: rehabilitating morality in neoliberal Russia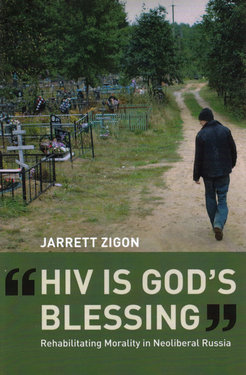 Author
Jarrett Zigon

Publisher
Berkeley, Los Angeles: University of California Press

Year of publication
2011

ISBN
978-0-520-26762-6

OPAC

Abstract
This provocative study examines the role of today's Russian Orthodox Church in the treatment of HIV/AIDS. Russia has one of the fastest-growing rates of HIV infection in the world –80 percent from intravenous drug use– and the Church remains its only recourse for fighting this problem. Jarrett Zigon takes the reader into a Church-run treatment center where, along with self-transformational and religious approaches, he explores broader anthropological questions – of morality, ethics, what constitutes a "normal" life, and who defines it as such.