The Powerful Presence of the Past. Integration and Conflict along the Upper Guinea Coast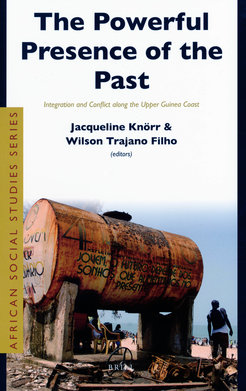 Author
Jacqueline Knörr and Wilson Trajano Filho (eds.)

Publisher
Leiden: Brill

Year of publication
2010

ISBN
978-90-04-19000-9

OPAC

Abstract
This book conceptualizes integration and conflict as interrelated dimensions of social interaction, social relationships and alliances, identifications and identity constructions within society at large. In order to reach an in-depth understanding of integrative and violent forms of interaction in the region of the Upper Guinea Coast, authors take into account the impact and repercussions of specific historical experiences as well as the continuities and changes of social patterns affected by the interaction of local and globalized values, institutions, and models of social organization. Rather than providing an(other) analysis of wars and violence as such, contributors aim at a better understanding of the social mechanisms that affect both the processes of integration and conflict at the local, national and regional levels.