Mobility, Migration and Mutual Processes of Translation
Part 1: Faith-based dispute management and the normative–religious dialogue in transnational networks connecting Morocco and Moroccan migrant communities in Canada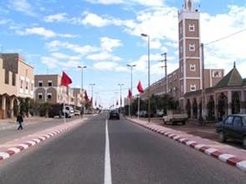 The Multiculturalism Act in the Canadian constitution is regarded as one of the most advanced and path-breaking pieces of state legislation worldwide when it comes to allowing for cultural diversity in accordance with multiculturalism politics. Although freedom of religion is guaranteed in the constitution, there is still a countrywide controversy regarding the extent to which informal normative repertoires, 'cultural normativity', belief systems, and religious law are to be considered part of that cultural diversity. One important question within this debate is the extent to which these normative registers can and should provide an appropriate framework (assuming, of course, that it conforms to state legislation) for internal dispute regulation within religious communities. Are cultural and legal diversity indispensable providers of schemes of normative identification for the members of the various subgroups of the heterogeneous Canadian society, or do they rather hinder immigrants from integrating into mainstream Canadian society?
The aim of the project is to put the analysis of transnational normative flows and migration in a context with the increasingly important role religion plays in dispute settlement beyond the realm of religious law. Research in Canada and Morocco validates the role of religion as a shared feature of identification connecting Canadian Muslims of Moroccan origin with people in their country of origin. On this basis notions of Moroccan Islam, transnational religious activism, and religious–normative diversity inform the dialogue between members of the two communities and are at the heart of translation processes.
Publications
2017 'Translocal, faith-based dispute management: Moroccan-Canadian struggles with normative plurality', in: Colom González, Francisco and Gianni D'Amato (eds.) Multireligious Society: Dealing with religious diversity in theory and practice. Abingdon: Routledge, 213-235.
2014
'Translocal, Faith-based Dispute Management: Moroccan-Canadian Struggles with Normative Plurality',
RECODE Working Paper Series N° 27
(24pp.).
2012 'Normative Ordnungen, multiple Identitäten und religiöse Interpretationsmuster unterwegs zwischen Marokko und Kanada', in: Jörg Gertel und Breuer, Ingo (eds.): Alltagsmobilitäten. Aufbruch marokkanischer Lebenswelten, Bielefeld: transcript, 373-388.