Between Somaliland and Puntland. Marginalization, militarization and conflicting political visions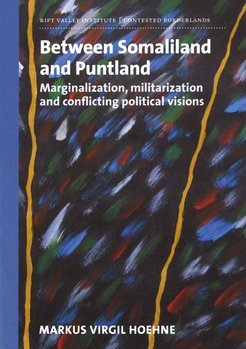 Author
Markus Virgil Hoehne

Publisher
London, Nairobi: The Rift Valley Institute

Year of publication
2015

ISBN
978-1-907431-13-5

OPAC

Abstract
Between Somaliland and Puntland analyses the political evolution of the Republic of Somaliland (created in 1991), and the federalist Puntland State of Somalia (established in 1998). Based on extensive ethnographic research, it describes the efforts by those living in between the two polities to create their own autonomously governed states. Markus Hoehne provides an account of the political history of the region, the actors, the grievances and the aspirations that lie behind their competing political visions. It is here, he argues, that "the future political order of the Somali states will take shape".