Masks and Staffs. Identity politics in the Cameroon grassfields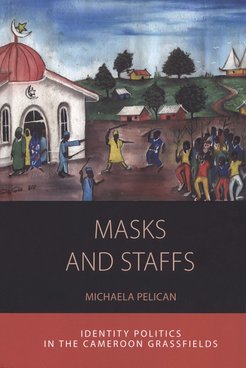 Author
Michaela Pelican

Publisher
New York, Oxford: Berghahn

Year of publication
2015

ISBN
978-1-78238-728-2

OPAC

Abstract
The Cameroon Grassfields, home to three ethnic groups – Grassfields societies, Mbororo, and Hausa – provide a valuable case study for the anthropological examination of identity politics and interethnic relations. In the midst of the political liberalization of Cameroon in the late 1990s and 2000s, local responses to political and legal changes took the form of a series of performative and discursive expressions of ethnicity. Confrontational encounters stimulated by economic and political rivalry, as well as socially integrative processes, transformed collective self-understanding in Cameroon in conjunction with recent global discourses on human, minority, and indigenous rights. The book provides a vital contribution to the study of ethnicity, conflict, and social change in the anthropology of Africa.