Transforming Patriarchy. Chinese families in the twenty-first century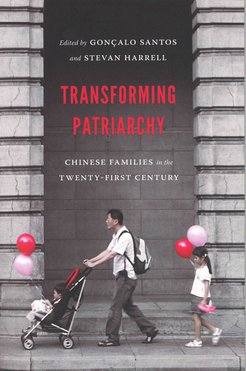 Authors
Gonçalo Santos, Stevan Harrell (eds.)

Publisher
Seattle, London: University of Washington Press

Year of publication
2017

ISBN
978-0-295-99982-1

OPAC

Abstract
Each successive wave of revolution to hit modern China-political, cultural, and economic-has radically reshaped Chinese society. Whereas patriarchy defined the familial social structure for thousands of years, changing realities in the last hundred years have altered and even reversed long-held expectations. Transforming Patriarchy explores the private and public dimensions of these changes in present-day China. Patriarchy is not dead, but it is no longer the default arrangement for Chinese families: Daughters-in-law openly berate their fathers-in-law. Companies sell filial-piety insurance. Many couples live together before marriage, and in some parts of rural China, almost all brides are pregnant.

Drawing on a multitude of sources and perspectives, this volume turns to the intimate territory of the family to challenge prevailing scholarly assumptions about gender and generational hierarchies in Chinese society. Case studies examine factors such as social class, geography, and globalization as they relate to patriarchal practice and resistance to it. The contributors bring the concept of patriarchy back to the heart of China studies while rethinking its significance in dominant Western-centric theories of modernity..