Fragile Conviction. Changing ideological landscapes in urban Kyrgyzstan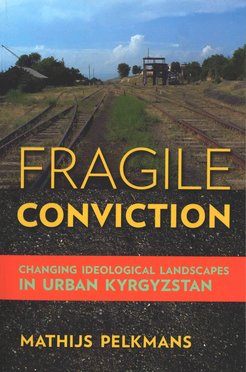 Author
Mathijs Pelkmans

Publisher
Ithaca, London: Cornell University Press

Year of publication
2017

ISBN
978-1-5017-0513-7

OPAC

Abstract
How do specific secular and religious ideologies—such as nationalism, neoliberalism, atheism, Pentecostalism, Tablighi Islam, and shamanism—gain popularity and when do they lose traction? To answer these questions, Mathijs Pelkmans critically examines the trajectories of a range of ideologies as they move into the post-Soviet frontier in Central Asia. Ethnographically rooted in the everyday life of a former mining town in southern Kyrgyzstan, Fragile Conviction shows how residents have dealt with the existential and epistemic crises that arose after the collapse of the Soviet Empire. Residents became enchanted by the truths of Muslim and Christian missionaries, embraced the teachings of neoliberal and nationalist ideologues, and were riveted by the visions of shamanic healers. But no matter how much enthusiasm and hope these ideas first engendered, the commitment to any of them rarely lasted very long.