Religion, equality and employment in Europe. The case for reasonable accommodation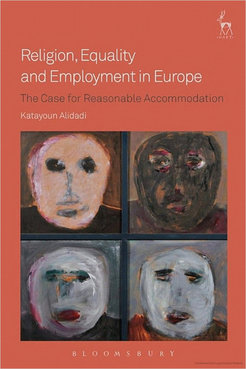 Author
Katayoun Alidadi

Publisher
Oxford: Hart Publishing

Year of publication
2017

ISBN
978-1-50991-137-0

OPAC

Abstract
The management of religious and ideological diversity remains a key challenge of our time – deeply entangled with debates about the nature of liberal democracy, equality, social cohesion, minorities and nationalism, security and foreign policy. This book explores this challenge at the level of the workplace in Europe. People do not surrender their religion of belief at the gates of their workplace, nor should they be required to do so. But what are the limits of accommodating religious belief in the workplace, particularly when it clashes with other fundamental rights and freedoms?

Using a comparative and socio-legal approach that emphasises the practical role of human rights, anti-discrimination law and employment protection, this book argues for an enforceable right to reasonable accommodation on the grounds of religion and belief in the workplace in Europe. In so doing, it draws on the case law of Europe's two supranational courts, three country studies –Belgium, the Netherlands and the UK – as well as developments in the US and Canada. By offering the first book-length treatment of the issue, it will be of significance to academics, students, policy-makers, business leaders and anyone interested in a deeper understanding of the potentials and limits of European and Western inclusion, freedom and equality in a multicultural context.