From the mists of martyrdom. Sibe ancestors and heroes on the altar of Chinese nation-building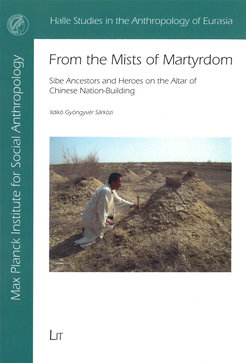 Author
Ildikó Gyöngyvér Sárközi

Publisher
Berlin: LIT Verlag

Year of publication
2018

ISBN
978-3-643-90893-3

OPAC

Abstract
This book is the result of nearly three years of fieldwork among the Sibe, an ethnic minority long caught up in processes of Chinese imperial expansion and nation building. Split into two groups since the eighteenth century, 5000 kilometres separate Sibe in their Manchurian homeland from their co-ethnics in Xinjiang, northwest China. After 200 years, contacts were re-established in the 1950s. In this study, the author focuses on the (re)construction of ethnic awareness by "local" and "official" Sibe historians. Analysing how the cornerstone of Sibe history – the Great Western Resettlement – was turned into a myth, she demonstrates that writing their own history allowed the Sibe to reinterpret their shared past and identity. Combining analysis of primary sources and text-based data with ethnographic observations, this monograph offers a window on previously unknown dimensions of Chinese nation-building and makes an original contribution to historical anthropology.