Normative Spaces and Legal Dynamics in Africa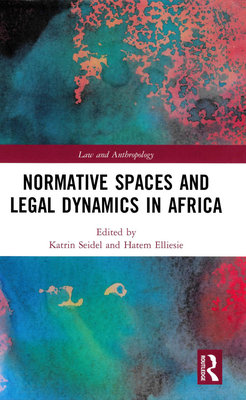 Authors
Katrin Seidel, Hatem Elliesie (eds.)

Publisher
London; New York: Routledge

Year of publication
2020

ISBN
978-0-367-85906-0
OPAC

Abstract
African legal realities reflect an intertwining of transnational, regional, and local normative frameworks, institutions, and practices that challenge the idea of the sovereign territorial state. This book analyses the novel constellations of governance actors and conditions under which they interact and compete. The work follows a spatial approach as the emphasis on normative spaces opens avenues to better understand power relations, processes of institutionalization, and the production of legitimacy and normativities themselves.
Selected case studies from thirteen African countries deliver new empirical data and grounded insights from, and into, particular normative spaces. The individual chapters explore the interrelationships between various normative orders, diverse actors, and their influences. The encounters between different normative understandings and actors open up space and multiple forums for negotiating values. The authors analyse how different doctrines, institutions, and practices are constructed, contested, negotiated, and adapted in translation processes and thereby continuously reshape Africa's multidimensional normative spaces.
The volume delivers nuanced views of jurisprudence in Africa and presents an excellent resource for scholars and students of anthropology, legal geography, legal studies, sociology, political sciences, international relations, African studies, and anyone wishing to gain a better understanding of how legal constellations are shaped by unreflected assumptions about the state and the rule of law.