Minerva Research Group: The Ethics of Exchange - the Law and Regulation of Organ Donation and Transplantation
Overview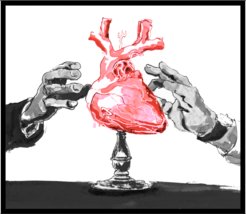 The ethics of organ donation and transplantation is a live issue globally and is linked to a number of complex medical, legal and regulatory questions. Calls for legal reform in organ donation and transplantation in a number of jurisdictions, including in the UK and Germany, have resulted in different policy options. Currently, the jurisdictions of the study include the UK and Germany. The UK recently adopted an 'opt-out' system whereby individuals are deemed to consent to donation upon death unless there is an explicit objection or statutory exemption that applies. While the law provides an over-arching framework, a greater insight into how discretion is exercised in decisions about patient consent and autonomy, organ optimisation and resource allocation can reveal how different layers of decision-making intermesh within the clinical setting. Moreover, the religious and cultural beliefs of patients and their families are relevant factors to be considered both from an ethical and clinical viewpoint. This project will fill in a gap in the scholarship by conducting a novel study of decision-making processes by carrying out an investigation of the 'middle layers' of decision-making. In order to capture the complexity of how the law is negotiated and translated into practice at the various levels of decision-making, this project will consist of two key workstreams.
Workstream 1: Regulation and Decision-making in Organ Donation and Transplantation
This work stream will assess the regulation and decision-making processes in Organ Donation and Transplantation in the relevant case study countries. The notion of decision-making is understood broadly to include a range of practices, forums and actors.
Workstream 2: Religion, Culture and Minority Rights in Organ Donation and Transplantation
Given the specific challenges that minority groups face, such as a higher need for organ transplants, a better understanding of how religious and cultural diversity is accommodated in clinical decision-making is necessary.
The study seeks to make an original contribution both empirically and normatively by investigating how the law's boundaries are negotiated in decision-making processes in organ donation and transplantation in the selected jurisdictions with different regulatory systems. These questions have become even more pertinent in light of an increasing number of people living with co-morbidities and the coronavirus pandemic, which highlights the vulnerabilities of patients in need of organs.
PhD Project 1: Inge Fielder
Working title: Faith-based and non-faith-based views on organ donation in Germany. An ethnographic exploration among three communities.
In light of the German "Act to strengthen the decision-making process on organ donation of 16 March 2020" (in force on 1st of March in 2022), Inge Fiedler's inter-disciplinary project will explore views on organ donation among three communities in Germany. Decisions to donate organs are often normatively framed as an altruistic act, yet, the circumstances under which decisions are made, as well as the reasons for or against donation, are very individual and vary even within communities. Fiedler will attempt to capture the complexity of individual decisions by situating them within the relevant biographical experiences, worldviews (including religious and philosophical beliefs), and customs relating to death. She will conduct fieldwork at the relevant community sites and institutions, and engage with a range of experts to gather valuable insights into the decision-making processes.
Ethics Approval
This project received a positive ethics approval vote from the Ethics Council of the Max Planck Society.
Review of the Ethics Council of the Max Planck Society (Appl. No: 2021_38)
Date 22nd November 2021, available on request.
Advisory Committee
Members of the Advisory Committee include the following members:
Professor James Neuberger
Consultant Physician, Queen Elizabeth Hospital, Birmingham, University Hospitals Birmingham NHS Foundation Trust
Professor of medicine at the University of Birmingham,
United Kingdom
Professor Marie-Claire Foblets
Director of the Department 'Law & Anthropology',
Max Planck Institute for Social Anthropology,
Halle/Saale, Germany
The Rt Hon Sir Ernest Ryder
Master of Pembroke College,
University of Oxford,
St. Aldates, Oxford OX1 1DW,
United Kingdom
Prof. Dr. (med) Thomas Berg
Head of the Section of Hepatology at the Universitätsklinikum Leipzig, Germany
Liebigstraße 20, 04103 Leipzig,
Germany
Funding & Awards
Dr. Farrah Raza was awarded funding by the Max Planck Society.
The University of Oxford has awarded Dr. Farrah Raza the following funding in order to organise a workshop on the project:
Award from the Law Research Support Fund (RSF2021-38)
Award from the Law Research Support Fund (RSF2021-52)
Economic and Social Research Council Impact Acceleration Account, Knowledge Exchange Funding for the Social Sciences, Stage 1 (2202-DIAL-760).
Fieldwork sites
This project is based on a multi-centre collaboration. In 2021, fieldwork began at the following sites in Germany:
Universitätsklinikum Leipzig

The Charité - Universitätsmedizin Berlin
Fieldwork is due to begin in 2022 at the following sites in the UK:
NHS Cambridge University Hospitals, Cambridge

Oxford University Hospitals NHS