Orthodox revivalism in Russia. Driving forces and moral quests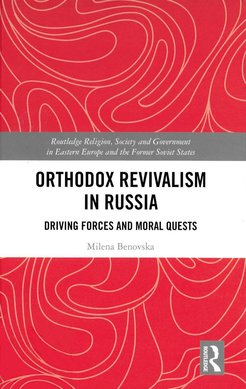 Author
Milena Benovska

Publisher
London, New York: Routledge

Year of publication
2020

ISBN
978-0-367-47420-1

OPAC

Abstract
Orthodoxy has achieved a large-scale revival in Russia following the collapse of Communism. However, paradoxically, although there is a high level of identification with Orthodoxy, there is in fact a low level of church attendance. This book, based on in depth ethnographic fieldwork, explores the social background and moral attitudes of the "little flock" of believers who actively participate in religious life. It reveals that the complex moral beliefs of the faithful have a disproportionately high impact on Russian society overall; that among the faithful there is a strong emphasis on striving for personal perfection; but that also there are strong collective ideas concerning religious nationalism and the synergy between the secular and the religious.