Explorations in economic anthropology. Key issues and critical reflections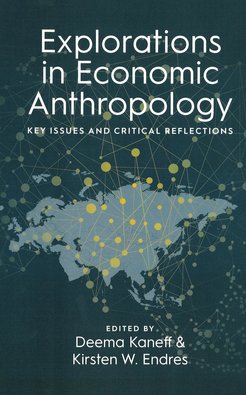 Authors
Deema Kaneff, Kirsten W. Endres (eds.)

Publisher
New York, Oxford: Berghahn

Year of publication
2021

ISBN
978-1-80073-139-4

OPAC

Abstract
At a time of rising global economic precarity and social inequality, the field of economic anthropology offers solutions through the study of local and contextualized economic practices. This book is made up of an exciting collection of succinct essays authored by leading scholars primarily from the field of economic anthropology, but also featuring contributions from sociology and history. The chapters engage with debates at the cutting edge of research on the topics of Eurasia, the anthropology of postsocialism and the embeddedness of economic practices.