MPI Welcomes New Max Planck Law Fellow Valerie Rosoux
Belgian Professor Valerie Rosoux, a leading authority on the subject of post-conflict reconciliation, has been appointed Fellow of the Max Planck Graduate Center Max Planck Law. She was nominated for the Max Planck Law Fellowship by Marie-Claire Foblets (MPI for Social Anthropology) and Hélène Ruiz Fabri (MPI for International, European and Regulatory Procedural Law).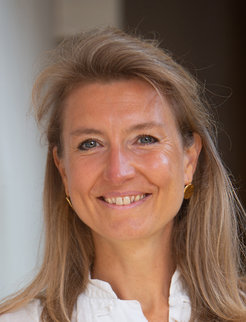 Valerie Rosoux is a Research Director at the Belgian Fund for Scientific Research (FNRS) and a Professor at Université catholique de Louvain. Her research has focused on theoretical and applied challenges related to reconciliation. She approaches this topic as a political scientist, and a philosopher, as well as working with and drawing on insights from sociologists, psychologists, and historians, in order to address questions of post-conflict justice and peacebuilding efforts. During her fellowship, Rosoux will be working on a project entitled "The Intergenerational Memory of Mass Atrocities: The Missing Piece of Transitional Justice and Alternative Dispute Resolution". The project aims to help bridge the gap between the insights obtained through anthropological study and the post-conflict norms and institutions that are formalized in law. "This fellowship project is one more step towards filling that gap and facilitating cross-fertilization of disciplinary methods", Rosoux says.
Max Planck Law Fellows are distinguished international scholars nominated by at least two directors from different institutes across the Max Planck Law network. The fellowship enables these scholars to form and lead a research group and pursue innovative projects while enhancing and enriching the collaboration between the institutes within the network and beyond.