The Taiji government and the rise of the warrior state: the formation of the Qing Imperial Constitution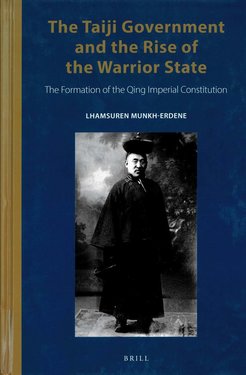 Author
Lhamsuren Munkh-Erdene

Publisher
Leiden; Boston: Brill

Year of publication
2022

ISBN
978-90-04-46169--7

OPAC

Abstract
Read The Taiji Government and you will discover a bold and original revisionist interpretation of the formation of the Qing imperial constitution. Contrary to conventional wisdom, which portrays the Qing empire as a Chinese bureaucratic state that colonized Inner Asia, this book contends quite the reverse. It reveals the Qing as a Warrior State, a Manchu-Mongolian aristocratic union and a Buddhist caesaropapist monarchy. In painstaking detail, brushstroke by brushstroke, the author urges you to picture how the Mongolian aristocratic government, the Inner Asian military-oriented numerical divisional system, the technique of conquest rule, and the Mongolian doctrine of a universal Buddhist empire together created the last of the Inner Asian empires that conquered and ruled what is now China.