Building on borrowed time: rising seas and failing infrastructure in Semarang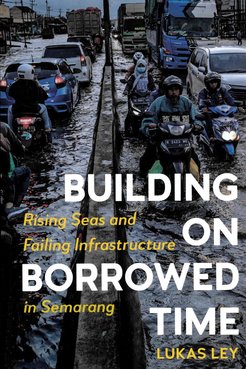 Author
Lukas Ley

Publisher
Minneapolis, London: University of Minnesota Press

Year of publication
2021

ISBN
978-1-80073-225-4

OPAC

Abstract
Ice caps are melting, seas are rising, and densely populated cities worldwide are threatened by floodwaters, especially in Southeast Asia. Building on Borrowed Time is a timely and powerful ethnography of how people in Semarang, Indonesia, on the north coast of Java, are dealing with this global warming–driven existential challenge. In addition to antiflooding infrastructure breaking down, vast areas of cities like Semarang and Jakarta are rapidly sinking, affecting the very foundations of urban life: toxic water oozes through the floors of houses, bridges are submerged, traffic is interrupted.