The MPI mourns the death of Prof. Dr. em. Keebet von Benda-Beckmann, an internationally renowned scientist and valued colleague.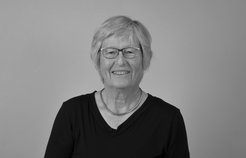 Keebet von Benda-Beckmann passed away on 5 October 2022 at the age of 75. She was an influential and internationally recognized scholar in the field of legal anthropology. With her husband Franz von Benda-Beckmann, she headed the project group 'Legal Pluralism' at the MPI from 2000 to 2012, and together they helped to shape the legal anthropology research at the MPI in the first decade of the institute's existence. After her departure, she continued to maintain close ties with the institute in Halle, supporting scholars in all stages of their careers with great interest and enthusiasm. Keebet will always be remembered as an exceptional colleague, a dedicated mentor, and a gifted teacher.
Her passing is a tremendous loss, both for the scholarly community and her friends and family.
On behalf of everyone at the institute, we express our deep sorrow at the loss of our valued colleague,
Ursula Rao, Marie-Claire Foblets und Biao Xiang