Entrepreneurs of identity. The Islamic State's symbolic repertoire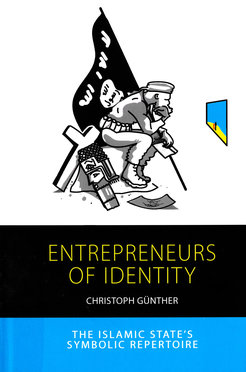 Author
Christoph Günther

Publisher
New York, Oxford: Berghahn Books

Year of publication
2022

ISBN
978-1-80073-266-7

OPAC

Abstract
Describing the Islamic State's ideologues as 'entrepreneurs of identity', this book explores how the group defined categories of social identity and used them as tools of communicative and cognitive structuring. Based on a wide dossier of original texts, speeches, images, and videos, the book examines how these ideologues have built a symbolic repertoire around the black flag as well as ideas and social practices such as the dictum to command good and forbid wrong, the supervision of public behaviour, and the oath of allegiance to the Caliph.