Minority recognition and the diversity deficit. Comparative perspectives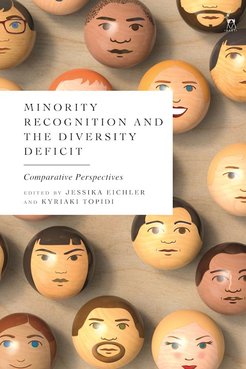 Authors
Jessika Eichler, Kyriaki Topidi (eds.)

Publisher
Oxford : Hart Publishing

Year of publication
2022

ISBN
978-1-5099-5307-3

OPAC

Abstract
This book addresses one of the most serious societal questions of our time: how to create new spaces and frameworks for minority recognition given the State-centric sovereignty discourse and the persisting equality jargon that dominate today's world. By so doing it approaches minority rights by means of a critical engagement with its underlying premises. Notably, it makes attempts to both construct and reconfigure neglected legal categories, in particular collective rights, and to deconstruct domestic constitutional orders. More precisely, it does so through diametrically opposed levels of analysis, that is top-down and bottom-up logics, by exploring sociolegal strategies, forms and formats of governance on the one hand, and grassroots demands on the other. Drawing on empirical findings in Europe and Latin America, the book gives us a sense of how recognition needs to be contextualised against the background of right-wing trends in Europe and the re-building of the State in the Andes. This is a fascinating study of one of the key questions engaging human rights, minority studies and discrimination law.