Integrating strangers. Sherbro identity and the politics of reciprocity along the Sierra Leonean coast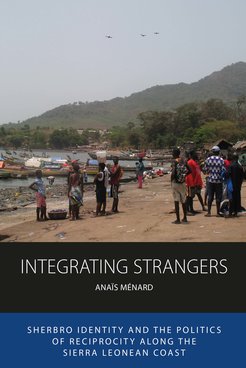 Author
Anaïs Ménard

Publisher
Oxford, New York: Berghahn Books

Year of publication
2023

ISBN
978-1-80073-840-9

OPAC

Abstract
Drawing on an ethnography of Sherbro coastal communities in Sierra Leone, this book analyses the politics and practice of identity through the lens of the reciprocal relations that exist between socio-ethnic groups. Anaïs Ménard examines the implications of the social arrangement that binds landlords and strangers in a frontier region, the Freetown Peninsula, characterized by high degrees of individual mobility and social interactions. She showcases the processes by which Sherbro identity emerged as a flexible category of practice, allowing individuals the possibility to claim multiple origins and perform ethnic crossovers while remaining Sherbro.