The Return of Private Property. Rural Life after Agrarian Reform in the Republic of Azerbaijan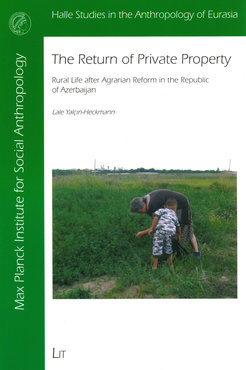 Author
Lale Yalçın-Heckmann

Publisher
Münster: LIT

Year of publication
2010

ISBN
978-3-643-10629-2

OPAC

Abstract
What makes private property valuable, desirable, or workable? In this book, Lale Yalçın-Heckmann focuses on social and economic dimensions of private property after the agrarian reforms of 1996 in Azerbaijan. She looks at the kinds of land and cultivation strategies emerging in the decades after the fall of the Soviet Union and asks why rural households are often unwilling to cultivate the privatised land shares they have received for free, despite the threat and existence of rural poverty. Consideration is given to households that engage in cultivation and households that do not - including households of internally displaced persons who were formally excluded from privatisation but were nevertheless successful and eager cultivators. The author asks, how far does private property thrive on its own, without the support of lucrative markets or the implementation of state-sponsored economic policies? Through the lens of economic anthropology she chronicles the historical legacy of authoritarian state structures and the contemporary micro- and macro-economic struggles that mark a politics of property after socialism.