Anthropologies of Class. Power, practice, and inequality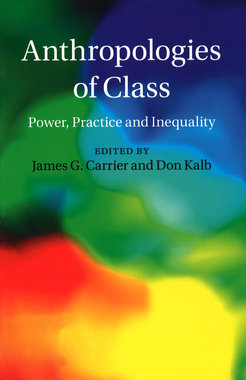 Autoren
James G. Carrier, Don Kalb (eds.)

Verlag
Cambridge: Cambridge University Press

Jahr der Veröffentlichung
2015

ISBN
978-1-10708-741-5

OPAC

Abstract
Rising social, political and economic inequality in many countries, and rising protest against it, has seen the restoration of the concept of 'class' to a prominent place in contemporary anthropological debates. A timely intervention in these discussions, this book explores the concept of class and its importance for understanding the key sources of that inequality and of people's attempts to deal with it. Highly topical, it situates class within the context of the current economic crisis, integrating elements from today into the discussion of an earlier agenda. Using cases from North and South America, Western Europe and South Asia, it shows the - sometimes surprising - forms that class can take, as well as the various effects it has on people's lives and societies.