Max-Cam Centre
The Max Planck - Cambridge Centre for Ethics, Economy and Social Change (informally "Max-Cam") was a collaborative undertaking with the University of Cambridge established on 1 July 2017. On 6 March 2018, the Agreement was signed by Professor Martin Stratmann, President of the Max Planck Society, and Professor Stephen Toope, Vice-Chancellor of the University of Cambridge, in a ceremony at the Museum of Archaeology and Anthropology. The Centre had its physical headquarters at the Department of Social Anthropology in Cambridge, where most postdoctoral researchers (both core funded staff and affiliated scholars) were based.
The Centre was co-directed by Chris Hann (Max Planck Institute for Social Anthropology, Halle/Saale), James Laidlaw and Joel Robbins (Department of Social Anthropology, Cambridge University), and Peter van der Veer (Max Planck Institute for the Study of Religious and Ethnic Diversity, Göttingen). The Coordinator was Dr Johannes Lenhard. Fuller documentation of all individual projects and collective activities was maintained at the Cambridge webpage.
Our schedules were severely impacted by the Corona pandemic. A conference planned to take place in Göttingen in 2020 had to be reformulated as a series of online seminars. The final conference, due to be held in Cambridge in late 2021, was postponed until April 2022.
Two of the Centre's postdoctoral researchers were based physically at the Max Planck Institute for Social Anthropology. Details of their projects can be found at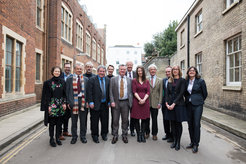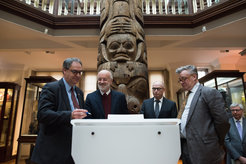 The first major conference of Max-Cam was organized in Halle in December 2019 under the title: Work, Ethics and Freedom